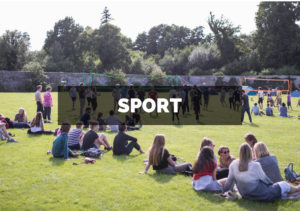 Early morning run – Every day begins with a run round Ashburnham's beautiful lakes. You can run at whatever pace you like, so whether you are a pro, or just a beginning, do come and get involved in the early morning lake run. What better way can there be to start your day?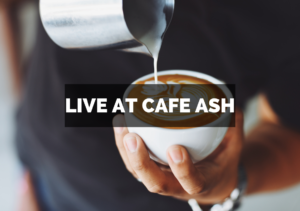 Afterhours entertainment kicks off at 9:30 pm after the main celebration finishes. There is a different line up every night – acts include live jazz, funk, gospel, classical performances and we even have the infamous quiz! No week would be complete without our talent show, which offers the mic to any person, young or old, would wishes to display their gifts and talents.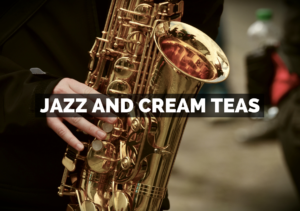 On the Sunday afternoon of Revive we have a feature afternoon where we make time for listening to jazz whilst enjoying scones, jam and clotted cream. It's an afternoon not to be missed, and is a real highlight of the week!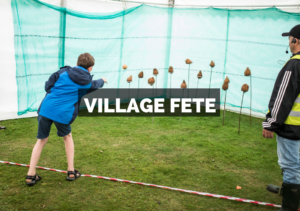 On Wednesday afternoon we take a nostalgic trip to former years with our traditional village fete! We always have lots of classic games like coconut shy, and offer face painting and other fun crafts. We usually have a magnificent bouncy castle, and have even offered donkey rides. It's an afternoon to enjoy ice cream, cakes and lots of sweets!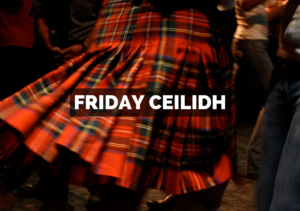 Revive closes with a bang on Friday after the celebration. The food court will be open for you to eat supper and the ceilidh, featuring a live band with caller, will commence in the main marquee at 8:30PM. Come and join the fun or relax as you watch others treading the boards – or grass! Admission is free and it's the perfect way to end Revive!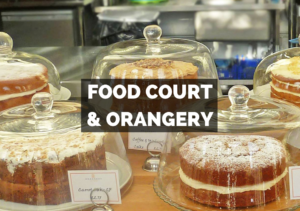 The food court is open in the west garden from 8AM to 11PM, serving a range of hot and cold food and drink, with space to sit, eat and chat throughout the day. Check out the daily specials and other offers. Ashburnham's Orangery tea room also serves up delicious homemade cakes and cream teas.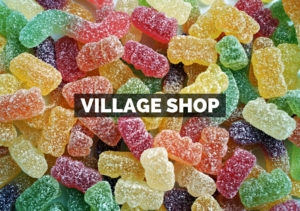 The village shop is open daily, 7–11AM, 1–7PM and 9–10PM to sell groceries, newspapers, snacks and basic camping supplies.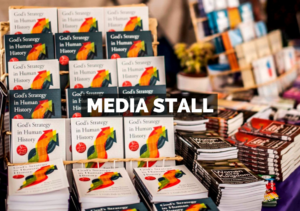 The media stall sells books, and the recordings of all main sessions and seminars. It is open in the back of the main marquee, Sunday to Friday, from half an hour before the main marquee's first meeting until half an hour after the evening celebration. Order Revive 2019 preaches or seminars before the end of Thursday. Seminar recordings on CD will be sent out to you the week following Revive. After the event, visit ichthus.org.uk to buy recordings.