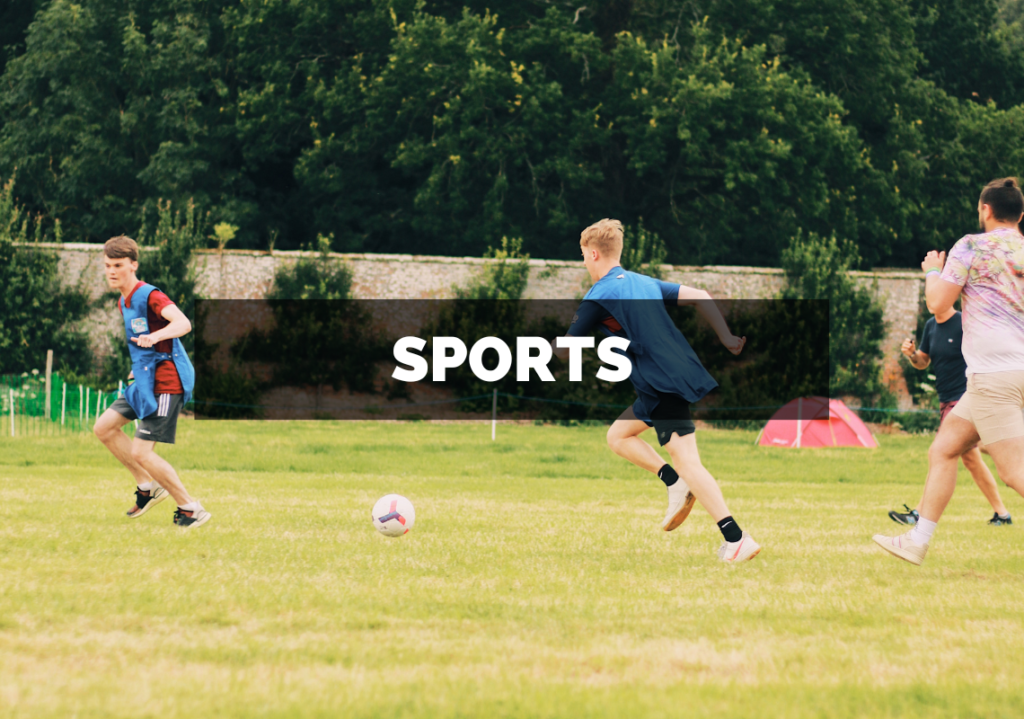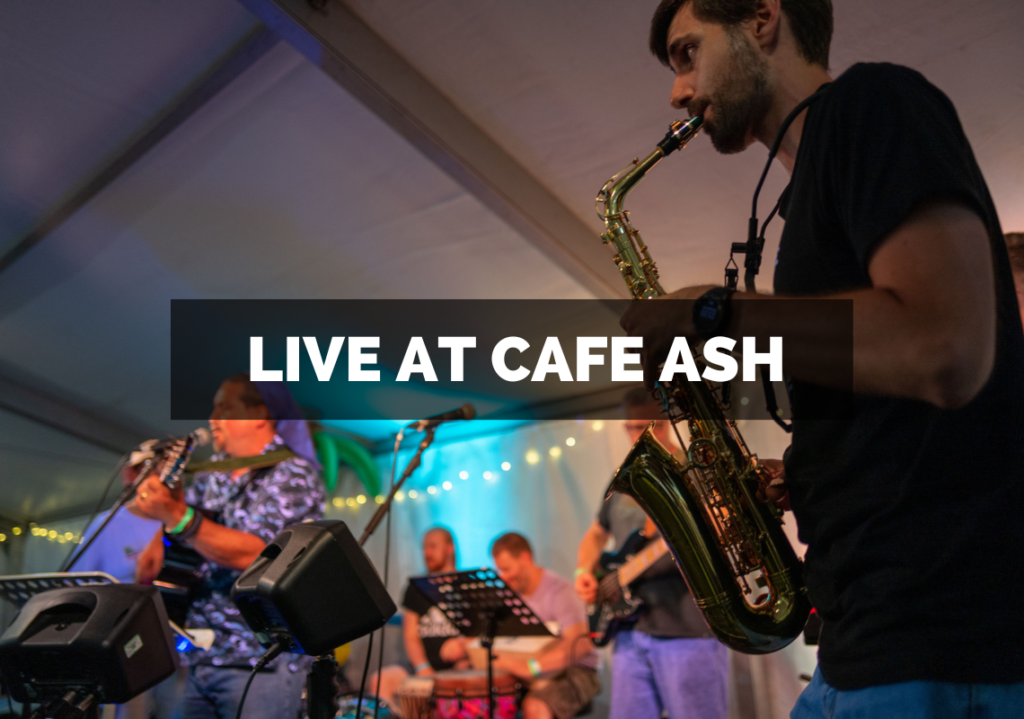 Revive is full of opportunities for active fun and friendly competition, for people of all ages and abilities. Complete the great lake race (at your own pace), hone your detective skills on the family treasure hunt; volleyball, football and other more traditional sports are also on offer.
Our evening entertainment venue opens 9-11pm each night. Come along to meet your friends, grab a hot chocolate, a snack, and enjoy the entertainment. Live acts start at 9.30pm and make sure you don't miss Monday's famous quiz night – get your winning team together! Don't miss Ben Trigg and his band launching his new EP live! Got a talent of your own? Sign up for Thursday's talent show.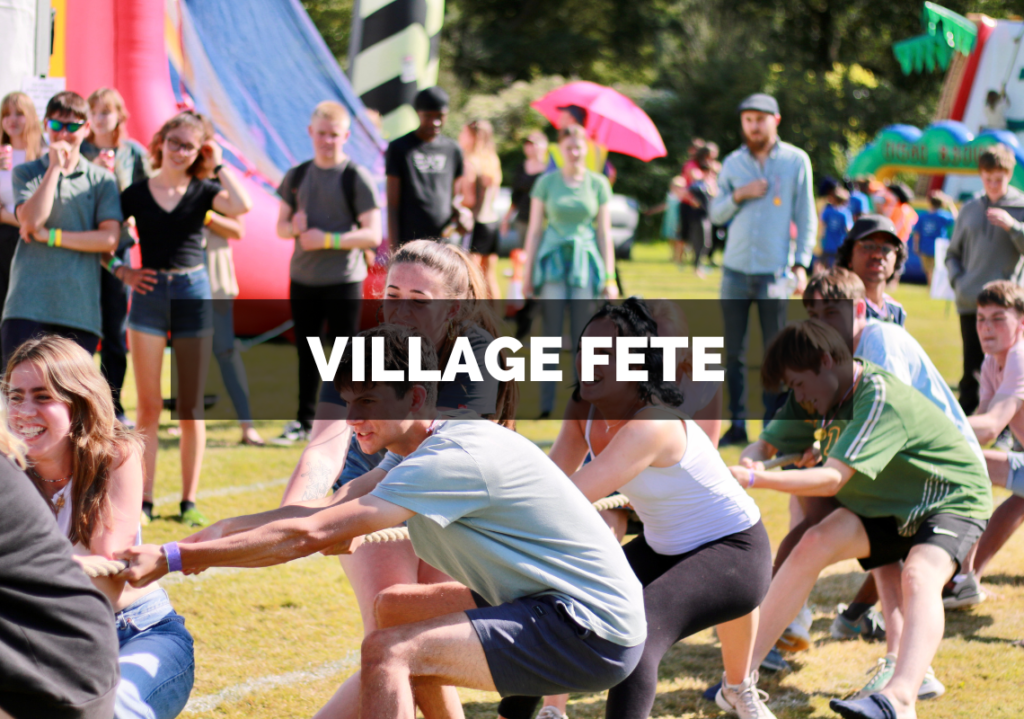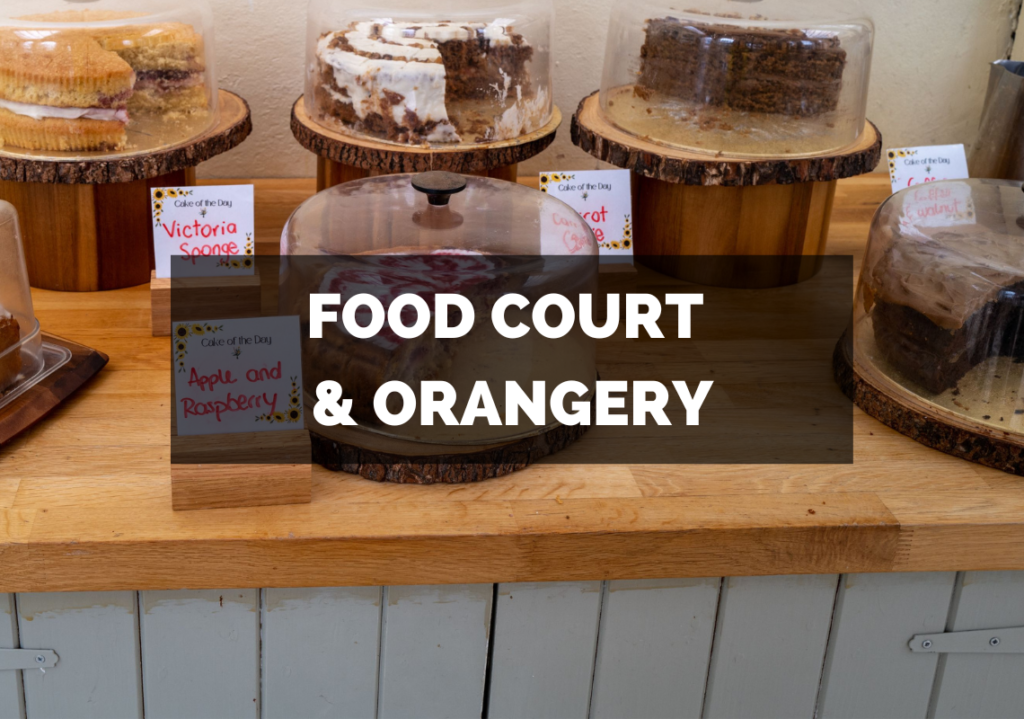 On Wednesday afternoon, join us on the West Lawn and the Terrace for a variety of fun for all the family. This year we are proud to announce an inflatable assault course, for adults and children alike to put their speed, agility and endurance to the test! Alongside the donkey rides, bouncy castle, pillow bash jousting, craft tables, face painting, candy floss and Revive Olympics (featuring new for this year, bouncy caterpillar races), there is sure to be something for everyone!
The Food Court is open in the West Garden from 9am to 9pm, serving a range of hot and cold food and drink, with space to sit, eat and chat throughout the day. Check out the daily specials and other offers. Ashburnham's Orangery tea room also serves up delicious homemade sandwiches, cakes and cream teas until 4pm. During the hours of 2:30-5pm the food vans will close, but you can get crepes and toasties from Cafe Ash.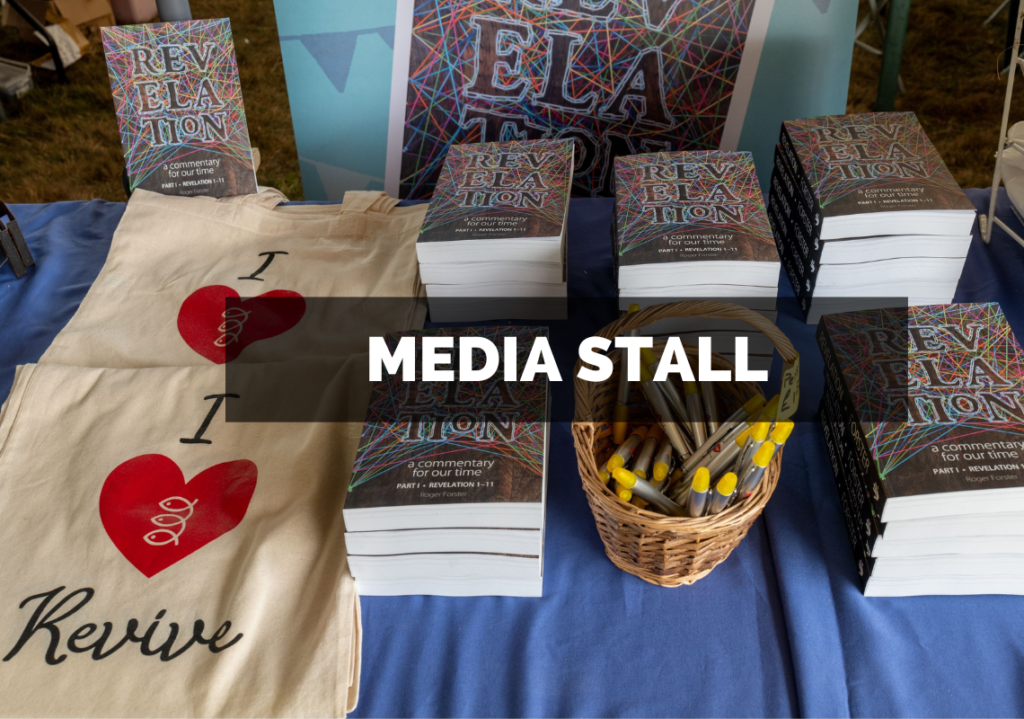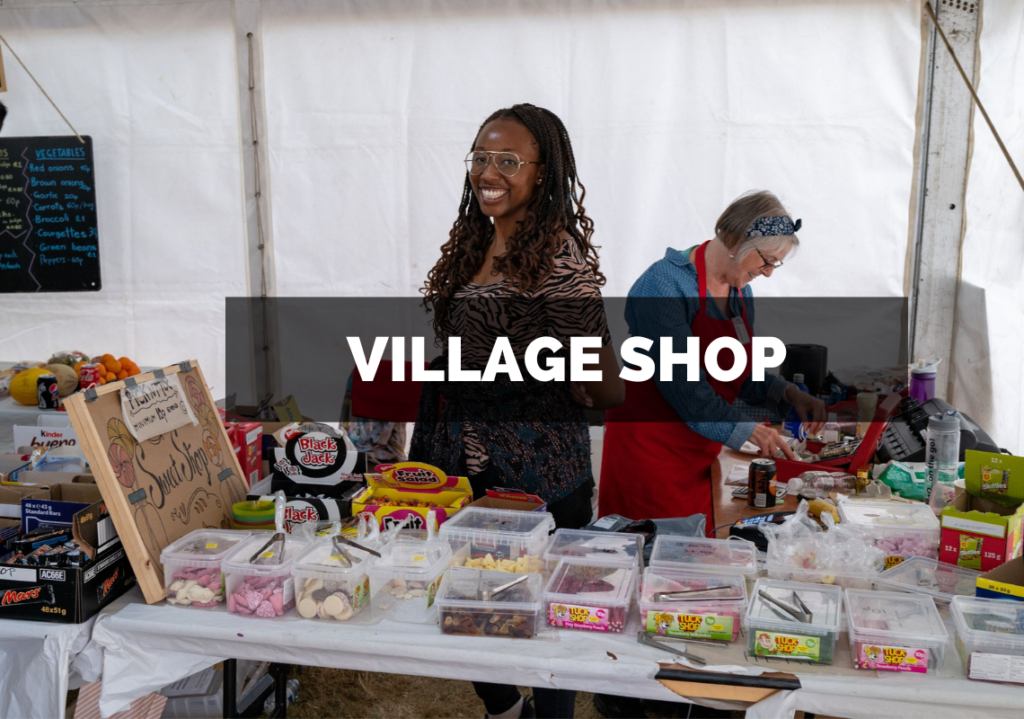 The Media Stall sells Bibles and books reflecting Ichthus theology (including Roger's new commentary on Revelation!) as well as Arts and Crafts. This year there is also Revive merchandise for sale, so you can take home a piece of memorabilia of the week. The stall is situated in the back of the Main Marquee to the right. You can also pre-order your CD's of any of the sessions and they will be sent to you a couple of weeks after Revive. Alternatively, you can add your name to the mailing list on the stall to be notified when the recordings have been uploaded to our online shop.
The Village Shop is open daily, 7–10am, 11-11:45am, 12:30-7pm and 8:45-9:30pm to sell food, drinks, newspapers, snacks and basic camping supplies.