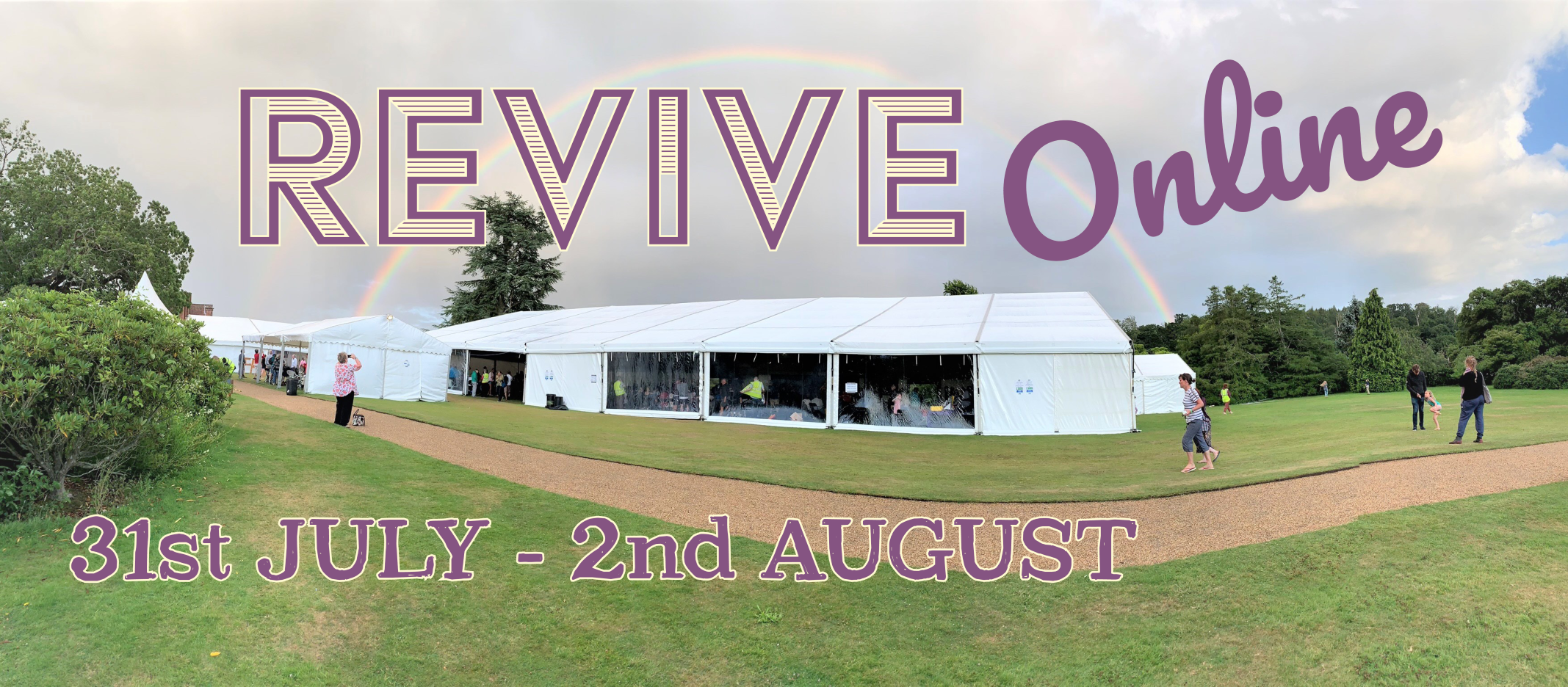 Due to the pandemic Revive 2020 had to take place online.
We had a fantastic time recreating a number of spiritual and fun sessions, with some even filmed at Ashburnham.
Watch some of the sessions here, or Click here to watch the whole weekend on our Youtube channel.
Saturday Morning: Word and Worship 
Saturday Night Celebration: Bring Back the King! 
Sunday Morning Celebration: What Now?
Revive Your Creative Vision
The Four Horsemen of the Apocalypse
Lockdown Experiences: The Significance of Dreams and Visions
Standing on the Shoulders of Giants – The Spiritual Birth of Ichthus
Prayer Walk Around Ashburnham
Noah's Ark & Rainbow Club,            1 – 4 yrs old
Popcorn Session,                                  5 – 10 yrs old
Jesus Generation,                                11 – 14 yrs old
SAS Session,                                          15 – 17 yrs old